GUEST BOOK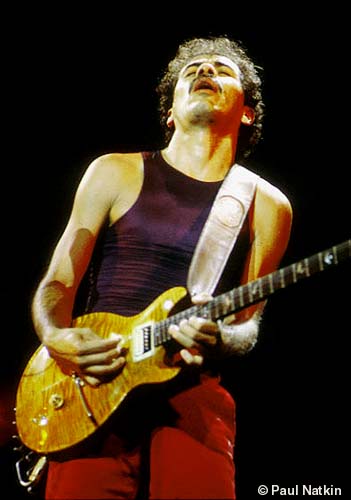 Please leave your comments in this public guest book so we can share your thoughts with other visitors. Thanks for visiting my Santana page.

Date:

03 Sep 1999

Time:

10:20:09

Remote User:

-
Comments
I play guitar and "Incident at Neshabur" blows me away everytime I hear it. Carlos was way ahead of his time. Your review was on the money. With songs like Europa and Samba Pa Ti, not many guitar players will ever come close to the emotions Carlos let lose through his fingers......................
Kenny New York City

Date:

17 Nov 1999

Time:

17:58:35

Remote User:

-
Comments
There are not many words that can describe Santana's music. It's something one has to listen to,to find out for themselves. Basically, he kicks ass. Rock on Brother.

Date:

04 Dec 1999

Time:

22:20:41

Remote User:

-
Comments
This is a totally cool website!!!! Until Smooth came out, i didn't really know much about Santana, other than their name. My parents loved the music in the seventies, but now I am hooked too! It is great, adn you site pays fair tribute to the awesome music! Thanx!

Date:

19 Dec 1999

Time:

18:04:56

Remote User:

-
Comments
carlos rocks again! smooth is just one of his tracks that just made one of my alltime fav's!!

Author information goes here.
Copyright © 1999 by [Organization Name]. All rights reserved.
Revised: 15 Nov 2000 23:58:41 -0500 .